Design, Engineering, and Construction / Arc Flash Hazard Analysis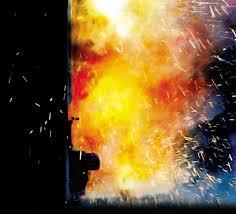 In recent years, OSHA has begun to focus on Arc Flash Safety Program, citing companies for Arc Flash violations. OSHA recommends that every facility do the following in accordance with NFPA 70E:
Create a facility safety program with defined responsibilities
Calculate arc flash hazards for relevant equipment
Provide appropriate PPE for energized work
Train workers on arc flash hazards and safe work practices
Provide appropriate tools for working with energized equipment
Place warning labels on equipment that poses an arc flash risk
The Engineering Team at
BSI
has the ability to perform a complete Arc Flash Hazard Analysis. Included in a facilities analysis is a complete survey of your electrical system, the calculation of incident energy levels, the required Personal Protective Equipment (PPE) requirements for the calculated energy levels and the core element of the Arc Flash Analysis which is labeling.
BSI
utilizes SKM Power Tools Engineering Software to perform the analysis and print the labels. The Arc Flash analysis ensures that the facility is in compliance with OSHA requirements and will provide a safer environment for your employees operating on or near electrical equipment.